cast
Mitch Powell as Dracula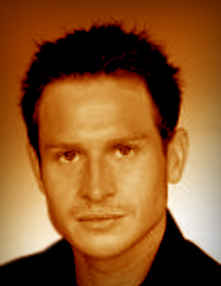 Mitch Powell graduated from the Birmingham School of Acting in 2002. Mitch has appeared in a variety of films and commercials, including a TIE project 'Cinderella' in 2005 - 2006 which kick started his career as a professional actor. He then went on to star in a commercial with 'Sk Telecom' in 2006, and from there he bagged various roles in films, playing the lead as 'Jack' in 'Jackpot' in 2007, 'Jimmy' in 'Morning After' directed by Simon Laight, and his debut as 'Jed' in the feature film 'Ex-Cathedra' in 2007 directed by Liam Andrew Wright (Firefly Productions), 'Tom' in 'The Demon Within' (Directed by Harold Gasnier - 24 Carrot Films), 'Joe' in 'The Deadly Pursuit' (Directed by Russ Diaper - Sledge Films) and 'Jerry' in the short film 'My Two Best Friends' by Rahela Jagric (Decisive Pictures). Mitch's most recent film 'Butterflies and Bullets' was the shining point of his show reel where he played the lead ''Tommy', a feature film by Mark A Holland (Zen Imaging) in 2009.
Patricia Duarte as Clara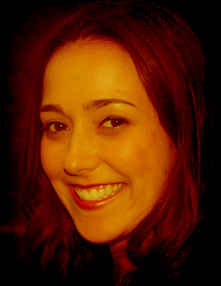 Patricia Duarte is a Brazilian actor who moved to England with her family in 2002. Patricia began her acting career right from school at the age of five with the desire and determination which led her to this day. Patricia began to train as an actress at the age of 11 with the Brazilian director Emilio Fontana and carried on doing so until she moved to England. Her training very soon evolved theatres and acting for the camera along with her efforts to master the language, English. Her first play in English was 'Strangers on a Train', where she won the role of Anne Faulkner and realized about the challenges lying ahead her. Patrcia had to learn the American accent too but it turned worthwhile with huge recognitions from the BBC & rest of the world. She further accomplished acting nominations, being chosen to star in the British singer 'OllyMurs' video 'Busy' and a representation by Brymack Productions LTD.
Daniel Shayler as Benjamin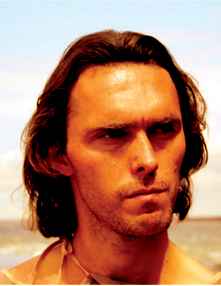 Daniel Shayler, an actor and musician, studied the profession of acting at Rose Bruford Drama School in 2007 for 3 years. He has starred as the lead part in various films such as '12', playing the role of Ash by Duncan Roe, the lead zombie in the short film '28 Years Later', also by Duncan Roe and the lead in 'Dystopia Street' by Dave Cave in 2010. Alongside his part in this feature film, he was playing the role of 'Theseus' in 'The Two Noble Kingsmen', directed by John East.
Bill Hutchens as Fr. Nicholson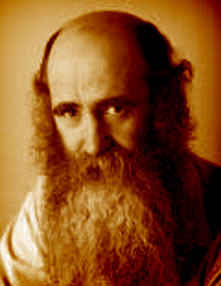 Bill Hutchens, of dual nationality (English and Australian), conveyed his love and passion for theatre in 1997 by putting together an English Language Theatre Company in Bulgaria. In 2007, he completed his Advanced Performance Diploma at The Cit Literary Institute. Bill has undergone various roles in films and theatre productions since 2007, including 'The old man' in 'The Old Man and the Sea' in 2010 (Directed by Laura Casey - Magpie Blue Productions), 'Dr Sebring' in 'The Human Centipede 2' (Directed by Tom Six - Six Entertainment), 'Dr Papa Hobbs' in 'The Film with No Name' by Ben Race (Capture Films), 'The Scientist' in 'Journeyman' (Directed by Dan Lowe - Amon Tobin) and the television programme aired on the Discovery Channel - 'Stephen Hawkin's Universe' directed by Nick Green where Bill played the role of 'Galileo'.
Suzanne Roche as Sr. Agnes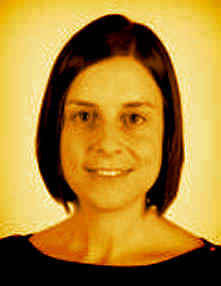 Suzanne was born in Liverpool and her first professional role was at the age of 15, she played the part of Joanne in 'Brookside'. She graduated from LIPA in 2004 and has worked extensively in Theatre, TV and Film since then. Highlights include working with the late Ken Campbell in 'Farting Around in Disguises' at the Liverpool Everyman and with David Tennant on 'Casanova'. Suzanne performed at the Orlando Fringe Festival in 2010 playing the role of Andromache in Eyewitness Theatre Company's production 'Trojan Women'. She has toured extensively playing the roles of Debbie/Anne Boleyn in 'The Benefit of Time' by Terri-Ann Brumby. Suzanne played the role of Mandy in 'Madonna and Me' by Tommy Kearney which was performed in Liverpool for the Capital of Culture Year of Performance and also in the West End Festival of Theatre at Jermyn St. She can be heard narrating the Imagineear Beatles, Walking Tour of Liverpool and can also be seen in two music videos and a commercial for Seven Seas Cod Liver Oil. Suzanne first worked with Rupesh Paul in 2011 playing the role of 'Valeria' in 'The Secret Diaries of Monalisa'.
Michael Christopher
as The Bishop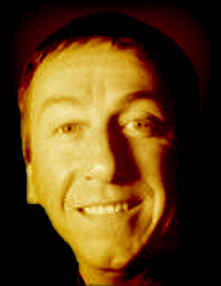 Michael studied acting at Christ's College in Liverpool in 1977 for 3 years before landing into various roles in both theatre and television/film industry. Undergoing roles from a walk on character on Corination Street in 1986 to Andrew in 'Killing me Softly' directed by Steven Whittaker, he has also took part in various radio programmes such as the role of Father Tom in 'The Crack' by Katie Rowland, airing on BBC Radio 4 and various appearances on 'The Merseysiders' by Evelyn Draper.
Nicola Jeanne
as The Mother Superior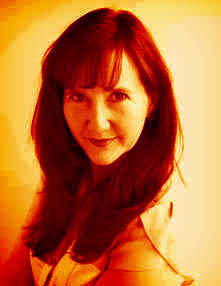 Nicola began her acting training at Mountview Theatre School and has since completed a Masters Degree in Physical Theatre at Huddersfield University. During her twenty-year career as a professional actress, Nicola has performed in a wide variety of theatre and film productions including a four-year No.1 tour and West End run of the hit comedy 'Girls' Night Out'. Further credits include a No.1 tour of 'The Secret Garden', annual pantomimes playing a variety of characters and a recent performance of a one-woman play called 'Artist Unknown' which toured Manchester Fringe venues earlier this year. Nicola is currently awaiting the premiere of a short film called 'The Green Dress', by Chatterbox Productions & Dream Catcher Films. Nicola plays a lead role as 'Mum' in this 1940's nostalgic drama set in Lancashire. In addition to performing, Nicola also writes and develops new work for her own theatre company 'Inspired Productions'. These educational and bespoke productions tour schools, communities and museums providing an imaginative, theatrical experience in a non-theatre environment. Nicola played the 'Lord's Mother' in 'The secret diaries of Monalisa,' also directed by Rupesh Paul.
Anna Burkholder as Hay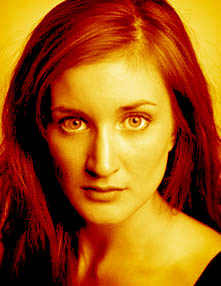 Anna Burkholder is originally from Vancouver, Canada. She attended a Canadian fine arts high school where she studied drama. While attending high school, Anna took film and tv acting lessons. After graduating high school, she completed 2 years of university in Canada. During this time, Anna's interest in Physical Theatre grew. She travelled to Paris, France where she took mime and clown course. Deciding to pursue theatre as her career, Anna left her Canadian university and moved to England in 2009 to attend East 15 Acting School to get her B. A. in Physical Theatre. At East 15, Anna has studied storytelling, contact improvisation, clown, mime, circus aerial skills, Commedia Dell'Arte, and melodrama.
Anna Passey as The Celeberant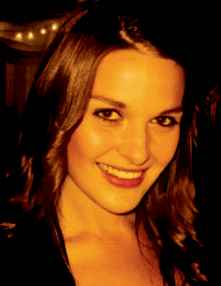 Anna studied B. A. (Hons.) Theatre and Acting at the Royal Holloway University of London from 2002-2005 before undertaking a post graduate degree at The Bridge Theatre Training Company from 2005-2006. She has worked with Wordley Productions, Ministry of Sound and Farm Commercials, and in feature films such as 'Landscape of Lies' in 2011 directed by Paul Knight, 'Sophie' in 2010 directed by Danny Szam and also the Blockbuster film by Tim Burton 'Sweeny Todd' in 2007 by Dombey Street Productions. Anna has also starred in many theatre productions before branching out into the television and film industry.


Ciara Bailey as Kerry Ciara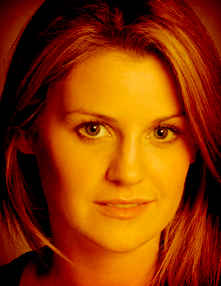 Ciara has been working as a professional model from the age of 15 in Ireland. She was declared runner-up in 'The Face of 2001' for The Sunday World Paper. She then won 'Miss Waterford' in 2003 also she came 4Th in 'Miss Ireland' pageant. Following this she was signed with Assets Modelling Agency where she worked full time doing press calls, campaigns, photo shoots and fashion shows. Just days after been signed to Assets model agency a judge from Miss Ireland asked her to be the new face of Peter Mark, where her face was nationwide on billboards, posters and TV. Following this she did a lot of press and also another major campaign for them (the Charlies Angels ghd campaign). Other major campaigns/ads include Barry's Tea, Supervalue, Dairygold, Green Lamb, two covers for Womans Way Magazine, Vodafone and a number of shoots for different company's. Ciara then turned her talents back to acting as she was in a drama school from a very young age. She continued to train in The Gaiety, The Abbey and The Film Actors Studio, Dublin. Her most high profile acting work includes the final 30 for RTE Hollywood Trials, appearance in How Low Can You Go-reality Check for RTE, lead in Maru a drama for TG4(filmed in english) and also made an appearance in HBO's The Tudors where she played a love interest for Johnathon Rhys Myers. Since moving to London eight months ago Ciara has filmed a viral TV add for Toblerone, the new Mc Donalds commercial (on tv at the moment in UK and Ireland) and had a number of meetings with casting directors regarding future TV work.
Faith Watkins as Faith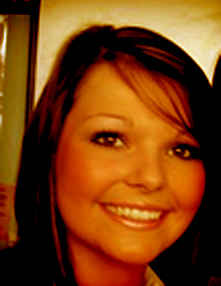 Faith currently studies Drama B. A. (Hons.) at Liverpool John Moore's University and is progressing to her 3rd year in September 2011. With her passion lying heavily in acting, Faith is excited to be given a chance to work as a crew member of the 3D film 'Saint Dracula' with Rupesh Paul. Faith has been involved in productions during her time at university in plays such as Ma Ubu in Alfred Jarry's 'Ubu', Kirsten in 'Gasping' by Ben Elton, Lambchops in 'Fame', Queenie in 'Be My Baby' and made her film debut as lead of Monalisa in 'The Secret Diaries of Monalisa', also directed by Rupesh Paul.
Georgina Mason as Girl C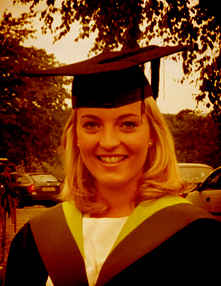 Georgina studied acting at the American Academy of Dramatic Arts in 2009 for 2 years, since then she has been involved in many short films, music video's and commercials such as 'The Babysitter' by Lolita Sniega in 2011, 'Sue Sylvestors Daughter' by Martyn Chalk, the music video by artist 'Moby', 'Wait for me' and skin care commercial 'Morgan's Skincare TV Advert'. She has also been involved in many theatre productions since 2004, until she began to branch out into the television and film industry.
Chris Lacey as
The Young Priest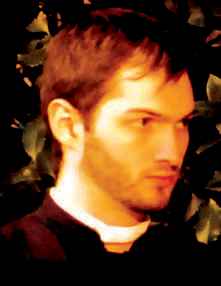 Chris made his film debut in 'Saint Dracula' and is currently training in stage acting at Liverpool John Moore's university. He is about to enter his 3rd year of studying B. A. (Hons.) Drama.

Carl Wharton as
The Vicar Carl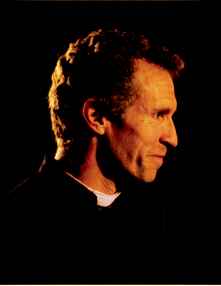 Carl began his training at the Liverpool Theatre School and College and graduated with teaching qualifications in Drama and Dance. He set up his own touring childrens company expanding into educational plays, thus gaining his Equity membership. He has portrayed various lead characters over the years including 'Hamlet' at the Liverpool Unity and Rory Storm in 'The King of Liverpool' at the Liverpool Playhouse. He travelled to Russia with the B.B.C, 'That's Life' team to refurbish a childrens hospital and once again he performed his childrens show to the ill children. Moving on to Denmark was his next stop where he produced and directed a Mulitcultural show with Bosnian Refugees and Russians, Danish and English performers. His film performances worked along side his theatrical roles as he become more in demand for his ability to portray a vast array of characters from Criminals to Priests. He wrote, produced, directed and performed in 'The Retribution' which received standing ovations. He continues to be involved in Theatre in Education projects as he feels that Arts is one of the best platforms for reaching both children and adults alike. He has recently completed a tour in the Not Part of Festival with Trickster Theatre Performing as Deacon Thomas Wollerton which prepared him for his role as the Old Priest in Saint Dracula.
Sarah Van Parys as
Shawney Sarah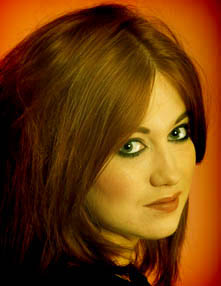 Sarah is currently studying Drama B. A. (Hons.) at Liverpool John Moore's University, where she took a strong interest in the directing and stage managing role in the theatre industry. She has been a part of many theatre productions throughout her life, many with the Grimsargh Players Company based in Longridge, Preston, performing at Preston Playhouse, in productions such as Witness for the Prosecution', and was part of the One Act Play festival in 2010 in 'Parentcraft'. She has co-directed a theatre production of 'Dracula' in October 2010 at Liverpool John Moore's University with a senior lecturer and managed to stage a 6 hour improvisation endurance piece, 'Station 2013'. She has also begun to write her own plays and put her own performance of 'Pipedreams' for an independent study project at university in May 2010.