Producer:
BizTV Network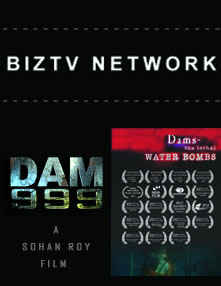 BIZTV Network, U.A.E., the promoters of the World's First Global Maritime TV channel has taken the courageous step to produce the exciting new challenge 'SAINT DRACULA 3D', the most controversial and the very first 3D movie of the Dracula series right after the completion of their debut 3D venture 'DAM999'. The project is co-supported by Marine BizTV, BizTV Events and Aries Telecasting Pvt. Ltd. in U.A.E., Singapore and India respectively.

www.biztvnetworks.com

Director of Photography:
Francois Coppey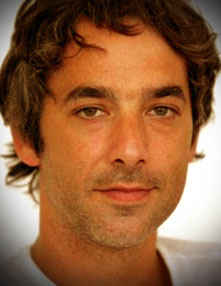 After achieving a PhD in Physics, Francois decided to come back to his first passion: film making. He is now an accomplished freelance French Director of photography based in London with over 10 years of experience. He has acquired extensive practice on numerous feature films, Tv series, shorts films, documentaries, commercials and music videos. His goal is to build on his technical skills and his sensitivity to achieve images that convey the emotions of the script. He has worked on various types of films from low budget documentaries to large scale productions such as 'Lawrence of Arabia', 'Sleep Walkers' recently shot in Syria or Eldorado, the 1st British 3D feature film (shot with 2 red camera).

Editor:
Ajay Devaloka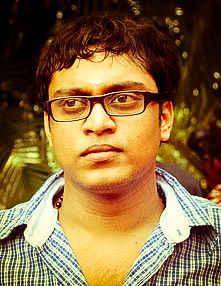 Before working with Saint Dracula 3D, Ajay Devaloka edited "The Last Vision"(english) with award winner Resul Pookutty for DRK Motion pictures .The world wide theatrical release of movie will be in December . "Saint Dracula 3D"(english) for Director Rupesh Paul will be screened at American Film Market on November. After 4 years in the industry, Ajay Devaloka has edited over 60 of ad films (both India's and Middle Eastern) as well as TV dramas in a wide variety of genres,online editing for feature films all over India, song cuts for South Indian movies, music videos, film trailers, documentaries and award-winning shorts. His enthusiasm for big screen storytelling is matched by his total dedication to the craft of film editing, his world-class technical expertise and his undisputed love of chocolate.He is currently editing 'The Virgin',a Tamil film for director ( Rupesh Paul).

Filmography
The Last Vision
The Virgin
Ennenum Ormakkai
Last Day In world (Russia) - filming
Bangkok Summer -Title song (2011)
Thanthonni - Trailers (2010)
D.H Bath - German Ad film (2010)

Casting:
Banana Fish Management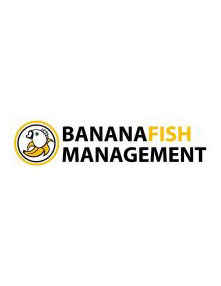 Costume Designer:
Nichola Parle

Associate Director Post Production:
Abhimanyu Krishna

Assistant Stereographer:
Jesus Rodriguez

Line Producer:
Chris Martin

Associate Editor:
Naufal Abdulla

Lyrics:
Sherin Catherine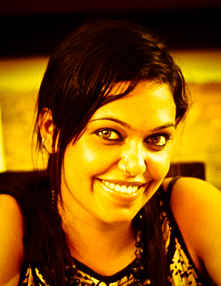 Make-Up Artist:
Lucy Goulding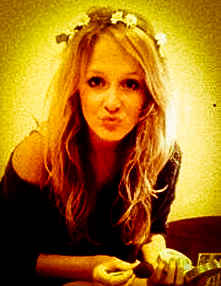 Born in January 1984 in West Yorkshire, Lucy studied Theatre & Performance Design at LIPA before progressing to study media make-up at a college in Liverpool. She took interest in music videos, particularly set and costume design of videos such as 'The Hoss Boss' featuring The Elephants.She then went on to work on the theatre production 'One Night in Istanbul' as a make-up artist, and worked on Liverpool fashion week in 2008 as a make-up designer. She has also worked closely with the NHS as a make-up artist with Mills Media in 2010 and 2011.

Make-Up Artist:
Debbie Lodge




Make-Up Artist:
Robyn Turnball

Boom Operator :
Matt gregson

Matt was born on 9th November 1990 in Chester but moved to Birkenhead in 2000. He went to Ridgway High focusing on music, then went to Liverpool Community College to study B. Tec. in Music and Audio Technology and graduated with triple distinction. Matt is still studying BSc in Audio and Music Engineering at Liverpool John Moores University (LJMU). He focuses mainly on doing sound for Tv and film as a boom operator and sound designer. He has worked on local features such as reds and blues and the pre shoot for the last ferry. Matt has also worked with live sound occasionally as a stage manager or front of house desk engineer.

Gaffer:
Mel Hayward

Mel was born on 1st July 1985. He studied Graphic Design at Staffordshire University for 3 years before joining his family business and working underneath his father who has been a gaffer for 30 years. He worked on films such as 'Housefull 1' & 'Housefull 2' and 'Captain America' as a spark, before working as a gaffer on films such as 'Year 6' and commercials such as 'Diamond Car Insurance', 'Insure and Go' and 'Compare the Market'.

Grip:
David Bremner

Rig Technicians:
Celina Jennings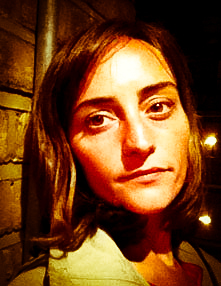 Focus Pullers :
Karl Hui

Equipment Consultant:
Samuel Martin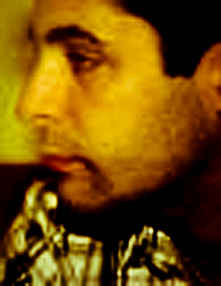 Sound Recordist:
Ian Williams

Ian is a freelance sound engineer, and has carried out many audio-related roles including boom operating, sound mixing, sound design and live sound engineering, although his main interest is composing music for film, TV and radio. He has composed musical scores for many projects, including the BBC Radio 4 Extra drama "Elidor", and the soon-to-be-released independent feature film "The Chemist". He also runs a business partnership called "Guerilla Sound Lab", recording and mixing bands as they play live gigs.

ianpwilliams@yahoo.co.uk

Sound Recordist:
Jamie Hall

Jamie studied Music Technology at Huddersfield Technical College and BSc (Hons.) Music and Audio Production at Liverpool Community College / John Moores University. He plays at Liverpool Band 'Lazarus Syndrome', currently in negotiations with several record companies. Jamie has been heavily involved with live sound and recording for bands. He has recently taken a leap in a different direction by providing sound design and mixing for live theatre events and musicals, most notably 'Bad Girls'- the musical. In addition to this, Jamie has started working in the film world as both a boom operator and sound recordist alongside former tutors Alan Watson and Mike Moran - Jamie984@hotmail.com

Films: The Last Ferry (Miracle Productions) - Boom Operator.

Production Executive:
Steson Stephen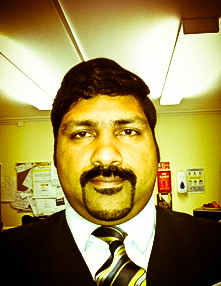 DI - 3 Square Entertainment:


Marketing and Distribution:
Shyam Kurup

Edit Controller:
Johnson Iringole

Branding and Promotion:
Varun R. Prasad


Co - Producer:
Prabhiraj N.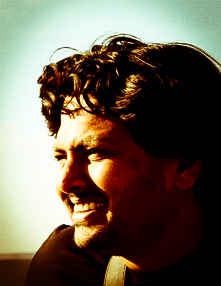 Prabhiraj, the Co- producer of DAM999 3D directed by Sohan Roy stepped in with the same profile for 'Saint Dracula 3D' directed by Rupesh Paul. He has always been an undeniable support for all ventures of BizTV Network. His key strengths being, a keen focus on budget and schedule allocation. His efforts to coordinate all units on the sets of DAM999 led to the timely completion of its production inspite of numerous hurdles.
Skills of this Co - Producer is evident from the precise duration & budget 'Saint Dracula 3D' needed for its completion whereas every 3D movie exceeds both by double or more. Apart from his profession, Prabhiraj is a great actor & a gifted artist.
Stereographer :

Julian Crivelli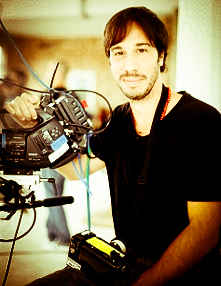 Julian was born in Buenos Aires in 1974, and after graduating in Media in 1998, he moved to Barcelona. He worked in film and commercials for 10 years in Europe and Latin America, before turning his attention to stereography. He currently works as a writer, director and stereographer at 3Dmania and has worked on projects such as 'Freestyle Streetdance 3D', 'Komball' by Buxum Studio and 'Ligabue 3D' by production company Eventi Digitali.

Jeemon Pullely
Stereoscopic Director :

Jeemon Pullely
3D Post Production :

Jeemon P.V, Epic Studios, Dubai
Chief Associate Director:

Joe Eshwar
Associate Director 1:

David Lawley
Associate Director 2:

Paulina Fiejdasz
Associate Director 3:

Faith G.W
Associate Director 4:

Sarah Van Parys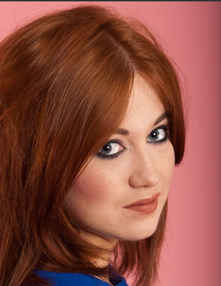 Associate Director 5:

Georgina Townshend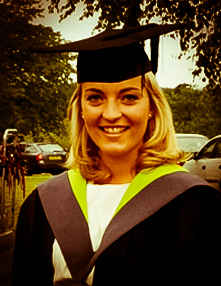 Art Direction:

Toby Riches
Offline Edit:
Alan Raad
Editing:
Cinema Verite
Location Manager:
David Chambers
Music:
Sreevalsan J Menon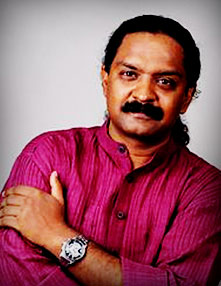 Choreographer:
Kelly Shirley
Digital Imaging Technician:
Wesley Joaoferreira
Make Up Artist:
Helen Quinn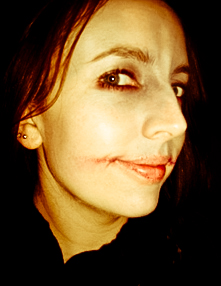 Helen Quinn graduated in 2003 with a B.A. (hons.) in Surface Pattern. After exhibiting her artwork in several galleries, she began work in the art department of several film and TV projects. In 2008, Helen turned her attention to make-up and has since worked on several theatre productions such as 'One night in Instanbul', 'From Beyond Iron Mountain' and 'Blow up the Liffey Bridges', many short films including 'Love me or die', 'Saturday' and 'Leashed', and several feature films including 'For One Night Only', 'First Time Loser' and 'Violet City'.
Make-up Artist:
Sian-Louise -Auld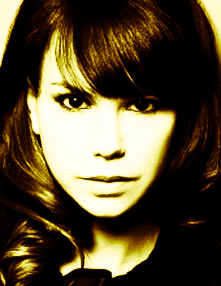 Make-up Artist:
June Gleave
June was born on 3rd feb 1969, in Liverpool. She studied as a make-up at Liverpool Community College. After qualifying in 2009, She has been working on a part time basis as a freelance make-up artist.
Theatre
'One night in Istanbul 2009' and 2010(Bang On Top productions.)
'The Wirral Strikes Back'(Bang On Top productions.)
'A Christmas Carol' (The Lantern Theatre.)
Film and TV
For One Night Only (Something Horrific Productions)
Duel (Greencross Productions)
3 Ghosts (Something Horrific Productions)
Violet city- feature
Towns
First time loser- feature ( ace films)
The precinct.- (Pilot comedy sketches) greencross productions.
Stills:
John Guy
John is an accomplished photographer who in recent years has had major successes with his documentary work of Auschwitz in Poland. The Documentary has had 16 exhibitions with the biggest being at Liverpool World Museum. The work is going for a permanent display at Liverpool City Town Hall. John is now also working on his own movie and theatre production Titled "Echoes of Sorrow".
Grip:
Brett Lamberton
Rig Technicians:
Reg Sanders
A trained director and producer from BBC, Reg Sanders is now recognised as one of the most talented Viral and commercial directors outside London. 'Roses Award for Best Cinema Campaign' outside M25 affirms his unique ability. In 2008, he was nominated for an RTS Award for his low budget documentary up against the BBC's 'Panorama' and Channel 4's 'Cutting Edge'. In 2009, he received RDA Innovation Award for 3d Stereoscopy. In short, he is a director who can shoot 'real' naturalistic 3d for cinema, corporate and viral use. He is currently in pre-production for his first full length feature, a new British film comedy based in Birmingham.
Focus Pullers:
Ben Jones
Stereographic Consultant:
Laurent Baldoni (3D Mania, London)
Sound Recordist:
Alan Watson
Alan was born on 3rd June 1962. He studied Diploma in Light Music from Sandown College of Performing Arts and Film Scoring 101 from Berklee College of Music. He also underwent location sound training at BBC. Alan's professional career spans over twenty five years, during which time he worked as musician, studio engineer/producer, location sound recordist and in audio post production for film, TV and radio. He has produced, performed, composed and recorded as a musician in jingles, radio and television, advertising, theatre and film. His clients have included BBC TV, BBC radio, Granada TV, Channel 4, Channel 5 and EMAP radio. For the last nine years, Alan has also lectured in Sound and Music Technology at various further and higher education institutes. Alan is a partner with good friend Mike Moran in the audio company 'The Vocal Booth'
www.thevocalbooth.com
Films:
Under the Mud (Hurricane Films) - Location sound recordist/audio post
Grow Your Own (Warp Films/BBC) - Audio Post
Fifteen Minutes that Shook the World (Miracle Productions) - Audio Post
Reds and Blues (Miracle Productions) - Location Sound recordist/Audio post
The Last Ferry (Miracle Productions) - Location Sound recordist/Audio post
Sound Recordist:
Mike Moran
Mike Moran was born on 18th July 1964. He studied B. A. (hons.) Popular Music and Recording at the University of Salford and MA Music at Liverpool Hope University. After leaving a major recording contract as guitarist with 16 Tambourines in 1991, Mike Moran traded with Triple M Productions. During this time he built a solid professional reputation as a sound engineer and recordist, composer/songwriter and music director. Work has been generated through sound design, library album compositions, commercial music for media and advertising, and contract work in professional theatre and 'rock'n'roll'. For the last eleven years, Mike has lectured in Sound Production and Music Technology at higher and further education institutes. As a sound recordist Mike has worked in film and television documentary as part of a business partnership with good friend Alan Watson
www.thevocalbooth.com
Films:
Going Off Big Time (KT Films) - Composer
Under the Mud (Hurricane Films) - Location sound recordist/audio post
Grow Your Own (Warp Films/BBC) - Location Sound Recordist
Unseen (Ffab Productions) -Composer
11 Missed Calls (Ffab Productions) - Audio Post
Online Editor:
Jarshaj
Accountant:
Sarath Radhakrishnan
Salim Salahudem
Born 5/5/1987
Studied at Liverpool University (MBA)
Worked as an assistant director on Joe Eshwar's 'Kunthapura' and as an assistant director on Rupesh Paul's 'The Secret Diaries of Mona Lisa'.
Sound Effects:
Norbert Aniesh Anto
DOP, Making of the Movie :

Sona D
Operation in charge:

Hasan Mubeen
Poster Designs:

Riyaz-Muhammed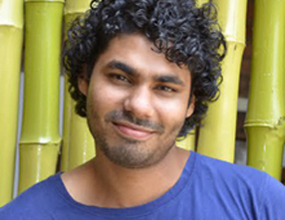 Have been creating digital art since 2002,and have a holistic approach to creativity. He is a design addict.and never quit until his last breath. Now working under his own space "mediabee".and giving solid focus on film publicity designs.
This year apart from his other projects and attained a solid step in the industry through Saint dracula 3D a fantastic film from BizTV Network.